«Come Acqua» is a cleansing and sanitising wet wipe, washable and reusable.
A small white towel made in Italy from pure cotton and moistened with aloe vera from QAI-certified organic plantations watered naturally, and essential oil of bergamot. The disinfectant liquid contained in Come Acqua wipes gives them great sanitising properties.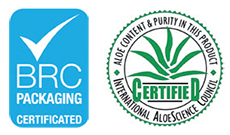 The wipes are made in high-quality 240 gsm 100% cotton towelling, and are the perfect way of deep-cleaning the skin; they can hold approximately four times the amount of disinfectant liquid as ordinary wet wipes.
The wipes are individually wrapped and fully protected by a double-layer film developed for cosmetic products, which forms an excellent protective barrier, helping to keep the wipe intact and moist; the packaging is recyclable.